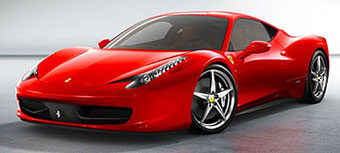 So, you bought or leased a new car, RV, boat, or other big-ticket item. Now, you realize you got a bad deal, a bad trade-in, were pressured into signing something you did not really want to, or were really gouged on the price or other terms. 
 Not only are you paying more then you should be or for something you don't want but you feel cheated.
This is a bad situation that can be fixed in many cases if you know your legal rights and options.  Don't, however, rely on the thought that you can cancel a bad deal within three days of signing because that's usually not true. The three day right to cancel rule applies only to limited situations, primarily to door-to-door sales. That usually means big-ticket items like auto purchases or leases can't be canceled, UNLESS  there are facts and circumstances which can give you an out.
 Even contracts which on their face appear to be fully binding, can be broken, rescinded, or renegotiated if you know how to do it. That means analyzing the contract and the circumstances surrounding it to determine whether you have grounds to get out of a bad deal.
 Sometimes, you can argue that excessive sales pressure makes a transaction invalid. Sometimes, you can argue "mutual mistake" in the purchase price or lease terms. Sometimes the dealership makes technical errors in the paperwork which you can take advantage of.
 The key to all this is to find out where your leverage is and to push the right buttons with the dealership representatives to get the result you want.
 My office just recently was able to cancel or renegotiate unfair deals on recreational vehicles and leased automobiles, much to the satisfaction of our clients.
 Don't think that there's no hope!  If you need help in any situations like these, feel free to contact the Law offices of John Suda. ( 585-687-8529)