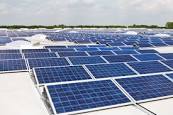 Renewable energy production is environmentally friendly, public interest oriented, feasible, and growing as an energy source. Sooner or later, you will be participating in some fashion as a consumer or even as a producer.
 National and regional producers are entering the Western New York area and are soliciting homeowners to lease land to them to construct solar panel farms and wind turbine units. Not only can homeowners make money from lease rentals from these producers but they sometimes get free energy for themselves.
 However, these leases can be very complex and confusing. They are not necessarily written in the best interests of the homeowner. They can affect your access to your own property, restrict your ability to sell or refinance your home, and result in loss of certain property rights like farm production and mineral/oil production possibilities.
 If you are solicited by one of these companies you should have the lease and the transaction reviewed by an experienced consumer attorney. My firm has represented homeowners in several of these transactions in the last couple of years.  If you think you need help with one of these transactions please contact me at the John Suda Law Firm.